I Can Help You With ...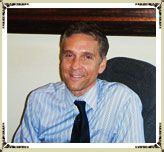 Work Injuries
Occupational Diseases
Neck and back Injuries
Knee & Shoulder Injuries
Carpal Tunnel Syndrome
Automobile Accidents
Other Work Related Injuries
Get to Know Attorney Bergert …
Todd Bergert grew up in North Canton and graduated from Glenoak High School in 1983. Todd received a Bachelor of Science from the University of Akron in 1987. He then went on to obtain a Juris Doctorate from the University of Akron School of Law in 1990 where he graduated with honors. After graduating, he joined the law firm of Day Ketterer which is located in Canton.
In 1993, Todd Bergert established his own private practice and has argued a case in front of the Ohio Supreme Court. He is currently working on behalf of injured workers in workers' compensation cases. His office is conveniently located in the Victorian Professional Building, a beautifully restored Victorian home in downtown Canton.
Free Initial Consultation
Workers' Compensation
Social Security Disability
Contact Us